"I have been using MindFlavors® for the past 4 months and I cant believe how my life has changed. Since using MindFlavors® Ive been meeting exciting people, doing adventurous things and traveling to amazing places.
Every day I've been meditating using the "Winning Self Confidence" MindFlavors® while imagining myself living a life of freedom, adventure, and meeting wonderful, interesting people.
These past 4 months I've flown a WW2 fighter plane, a bi-plane, rock climbed, snow skied a ton, went on an exotic cruise, drove cool sports and antique cars, learned how to live more healthily, met lots of interesting people and am having the time of my life!
I know that MindFlavors® is a powerful tool. I recognized how it became a portal between the part of my mind that lives in fear and the part of my mind that lives in the reality of truth, love, and acceptance.
Using MindFlavors® has kept my mind living in this reality of abundance until it manifested in physical form.
I am so grateful for the creator of MindFlavors® because it has saved my life in so many ways. In fact, it has given me the confidence to realize that I am responsible for saving myself. As soon as I lived this reality in my mind, my physical experience immediately showed up.
I recommend this to the world. MindFlavors® can be used as a powerful portal for humanity to rise up and change our current reality from the fear/war/lack-based non-reality to the peaceful/abundant/love-based, TRUE reality!"
Joyce Hunter
Lifestyle Coach
---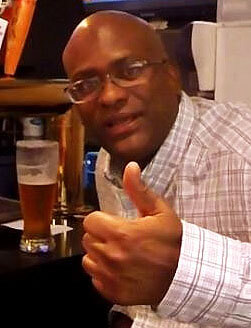 "I use MindFlavors® daily for several purposes in my business with intending all my next moves.  Once I saw results I knew this tool was different than any other tool I have ever used before.
My business has grown and I have 25% more clients in just a short time of using it daily.
I feel intense brain activity when I am watching MindFlavors® in the morning when I first wake up. This seems it can really help with all types of situations.
I can't wait to do other flavors in the future.
I recommend MindFlavors® to any open minded non-ego driven person in the world."
David Ross
Business Owner
---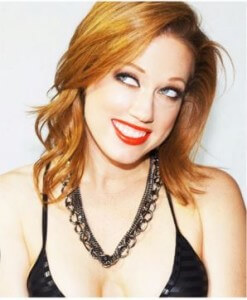 "Hey! So I wanted to let u know that my fav part of MindFlavors® is towards the end reads 'smiling big.' I crack a smile every time!
I've also observed that if I don't watch a day or 2 or miss an evening viewing that when I do watch again positive things happen like I receive a direct booking for work which means $ or a residual check arrives even if only $2.
I've also experienced being booked for something and it falls thru and I link that to when I'm not watching the video consistently.
Anyhow, it's been interesting with highs and lows reflecting my commitment to watching.  I've also learned to be conscious of the little 'gets' even if it's a $2 residual check so I acknowledge and affirm in my head or out loud, 'see Amber, you are a powerful manifester!  You can have anything you want and this evidence supports it!' Wanted to share…"
UPDATE AFTER 1 MONTH:  "Hey I had to share with u, so I start teaching indoor cycling n vegas next week multiple classes.  In addition, I film 5 more local vegas commercial spots tmrw, my national commercial just came out and hoping for residuals$$$, had an audition today for a great paying week long gig and started a new art biz project!  Things are really taking off and it's been 1 month!  Starting this year with a bang thx to MindFlavors®!!!"
UPDATE AFTER 1 YEAR:  "Can I just share with u, from your MindFlavors®, I set a monthly income goal about a year ago and I've been hitting this goal since last fall and I wanted to thank u for introducing me to MindFlavors®!!!
Hope u are well!  I'm buying a house and adding a 4th dog to my family!"
Amber Strauser
Actor & Professional Dancer
---




Enjoy better living today with MindFlavors®


See MindFlavors® Video Testimonials Here
Share This Page
Comments
comments