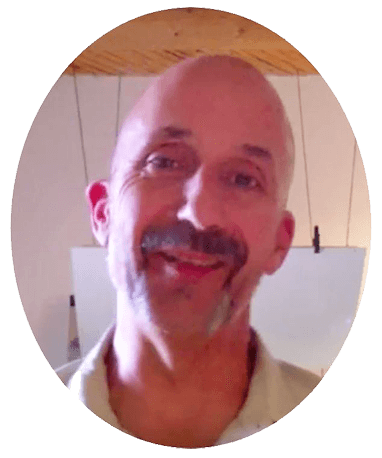 30 Day Update:
"It had a really powerful effect in the very very first day I used it. It took me into what I would call a deep meditative state, something that would often take me many many minutes to even hours to obtain.  It did it in the 4 minutes which was pretty profound for me.  I really enjoyed it…
So if you ask me about MindFlavors® well, I would say "YES" absolutely take a look at all the diferent things that are offered and choose the one that seems most important for you in this moment in time and give it a run.
If you are one of those people who has doubts, maybe you should pick one of the MindFlavors® that you could easily measure, for example: improving sleep, cause you can track that so easily… so that it helps to prove to your mind that what's going on is actually downloading and working.
But for my personal testimonial I would say that this is a pretty unique thing.  I've never experienced anything quite like it, not even close really.  I enjoyed it and I believe that I got a really strong result from it, so I would definitely endorse it.
And just so you know I don't normally endorse things or products easily.  They have to earn that respect from me. I'm an integrity guy.  I spent 20 years in the service of law enforcement so, to me the integrity, ethics, the intention behind things has to be really really clean… has to be a way for me to say to you, "This is worth your time and this is worth the money that you're going to invest in it for you to be able to move forward with it." And I can say that confidently."
Rodger Ruge
Retired Police Detective
---

"I use MindFlavors® daily for several purposes in my business with intending all my next moves.  Once I saw results I knew this tool was different than any other tool I have ever used before.
My business has grown and I have 25% more clients in just a short time of using it daily.
I feel intense brain activity when I am watching MindFlavors® in the morning when I first wake up.  This seems it can really help with all types of situations.
I can't wait to do other flavors in the future.
I recommend MindFlavors® to any open minded non-ego driven person in the world."
 UPDATE AFTER 2 YEARS AND STILL GOING STRONG:
"not for nothing bro but i leaned on "Mastering Money Flow" to get rid of my mindset of MCA industry being slow and i have had the best month this year… thank you my brother.  I SO LOVE MINDFLAVORS®."
David Ross
Business Owner
---
"Hey! So I wanted to let u know that my fav part of MindFlavors® is towards the end reads 'smiling big.' I crack a smile every time!
I've also observed that if I don't watch a day or 2 or miss an evening viewing that when I do watch again positive things happen like I receive a direct booking for work which means $ or a residual check arrives even if only $2.
I've also experienced being booked for something and it falls thru and I link that to when I'm not watching the video consistently.
Anyhow, it's been interesting with highs and lows reflecting my commitment to watching.  I've also learned to be conscious of the little 'gets' even if it's a $2 residual check so I acknowledge and affirm in my head or out loud, 'see Amber, you are a powerful manifester!  You can have anything you want and this evidence supports it!'  Wanted to share…"
UPDATE AFTER 1 MONTH:  "Hey I had to share with u, so I start teaching indoor cycling n vegas next week multiple classes.  In addition, I film 5 more local vegas commercial spots tmrw, my national commercial just came out and hoping for residuals$$$, had an audition today for a great paying week long gig and started a new art biz project!  Things are really taking off and it's been 1 month!  Starting this year with a bang thx to MindFlavors®!!!"
UPDATE AFTER 1 YEAR:  "Can I just share with u, from your MindFlavors®, I set a monthly income goal about a year ago and I've been hitting this goal since last fall and I wanted to thank u for introducing me to MindFlavors®!!!
Hope u are well!  I'm buying a house and adding a 4th dog to my family!"
Amber Strauser
Actor & Professional Dancer
---




Enjoy better living today with MindFlavors®


See MindFlavors® Video Testimonials Here
Share This Page
Comments
comments