FEATURES
What makes MindFlavors® so unique and powerful.
Amazing New BrainPower Expansion Technology
MindFlavors® uses a powerful ancient technology known to create new neural pathways in the brain, and amplifies it through innovation & modern technology, to produce remarkable new results fast. Click to see menu of flavors.
only four minutes a day it's easy and fun
You can do it quickly and see fast results. It's fun and convenient anytime you have 4 minutes. You'll feel rejuvenated and begin immediately raising your mind-set in alignment with living your dreams. Click to see menu of flavors.
Powerful Brainwave Entrainment
MindFlavors® also uses two of the most effective brainwave entrainment methods that automatically create organized thought patterns in your brain. Success happens in an organized mind. Click to see menu of flavors.
Use on your computer tablet or cell phone
Convenient to have anywhere, anytime on your cell phone or tablet so you can do it often. Also enjoy the enhanced visual experience on full screen computer/TV. Got 4 extra minutes? Do a MindFlavors® Click to see menu of flavors.
Share with your friends.
More About MindFlavors®
The key that unlocks the hidden power of your unconscious mind.
Maximizing humanity's potential by awakening and amplifying the tremendous power within each one of us. Opening a portal to an advancing consciousness and higher ways of being. Join Us.
Here's how it works and what you can expect to experience from using MindFlavors®.

Because of the technology and structure of each MindFlavors® video, while you are watching it, your mind is creating new neural pathways in your brain regarding the topic (flavor) of the particular MindFlavors® video you are watching, and unlocks the hidden power of your unconscious mind, which controls most of your behavior and habits.

It also breaks up old patterns that could be holding you back and releases you to experience complete success and fulfillment in that area of your life.

WARNING: Watching a MindFlavors® video may cause accelerated transformation to occur. You could experience some uncomfortable situations along the way that cause you to make new and different choices, resulting in you making rapid or immediate change that advances you in the direction of your ultimate desires. At the same time you may also be experiencing a higher more advanced mental capacity to interact with and coordinate these new changes as they occur.

In order to reach our dreams, sometimes we have to stretch ourselves and step out of our comfort zones. While it can be uncomfortable, ultimately it leads to our triumph.

If you have any medical condition, consult your physician before using MindFlavors®. Please refer to the "Terms & Conditions" page on this website.

It is very powerful and the results start happening very quickly. Most people feel shifts occurring the very first time they watch a 4 minute MindFlavors® video.
Testimonials
See what others are saying about MindFlavors®
See The Tasty Selection Of MindFlavors®
MindFlavors® Blog
Continually Expanding Your Mind With New Ways Of Thinking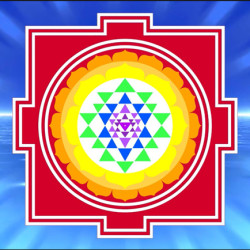 Welcome To The MindFlavors® Blog! "Happy birthday to me!" said the new blog.  Today this blog is born. Since creating MindFlavors® my life has accelerated tremendously!  It's pretty crazy actually and beyond what I thought was possible just a few months ago.  I continue to see new levels and more inter-connection in all things on[…]
Previous
Next
Get in touch
We would love to hear about your experiences with MindFlavors®